CVCA电子月刊 2012年1月


January, 2012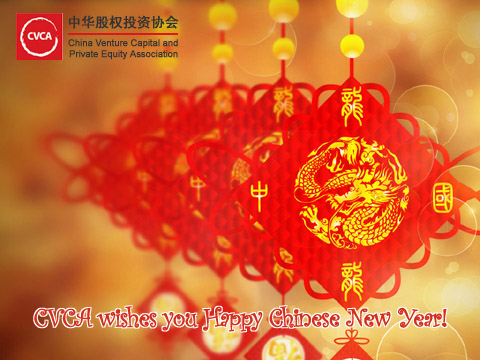 Feature Event
CVCA Annual Members Summit 2011 Review
With the theme of Raising Standards and Creating Value for Greater Industry Development, the CVCA Annual Members Summit 2011 was successfully held in Sanya, Hainan Province from November 17 to19, 2011.
As one of the most important and recognized summits in China's VC/PE industry, it attracted over 100 guests ranging from VC/PE investors, government officials, and academics to financial service providers. Mr. Yichen ZHANG, CVCA Chairman and CEO of CITIC Capital, Mr. Youxin CHEN, Managing Director of China Securities Co Ltd and Ms. Zhenling XU, Deputy Mayor of Sanya, Hainan delivered the welcome speech. Mr. Kang JIA, Director of Research Institute for Fiscal Science, Ministry of Finance, also delivered the keynote speech at the luncheon.
As a title sponsor for the last three years, this summit was strongly supported by China Securities Co Ltd. The CVCA summit this year was different from previous years in that it was a small but high-level gathering. There was a charity auction at the welcome dinner and all the donations went to Green River, an NGO contributing to Yangtze River protection. The participants gathered to communicate and share best practices in China's VC/PE industry and the summit was a great success.
New Publication
CVCA Survey Shows VC/PE Industry Development in 2011 is Generally Satisfying, While Perspectives on the Development in 2012 are Disputed
With the aim to help industry insiders and outsiders to gain a full picture of the development status of the VC/PE industry in Greater China, China Venture Capital and Private Equity Association ("CVCA") has been making continuing efforts in the past years to conduct annual surveys of VC/PE industry. Apart of the development review of China's VC/PE industry in 2011, the survey also evaluated the policy environment in VC/PE industry and predicted the industry development in the coming year. CVCA now publish "2011 China VC/PE Industry Survey Report", this report is base on the questionnaire survey to the industry development among VC/PE industry during November to December 2011.
CVCA Press Release
Analyzing the Key Terms of Fund Agreement, Exploring Best Practices in China
CVCA Released the "RMB Fund vs. USD Fund: Limited Partnership Agreement Benchmarking Report 2011"
January 6, 2012, Beijing, China: China Venture Capital and Private Equity Association ("CVCA") recently released the "RMB Fund vs. USD Fund: Limited Partnership Agreement Benchmarking Report 2011" ("The Report"). The Report is based on the survey CVCA conducted with the general partners (GPs) of limited partnership USD funds and RMB funds.
CVCA News
CVCA Establishment its First Board Executive Committee
During the board meeting held in November 2011,China Venture Capital and Private Equity Association ("CVCA") decided to establish the first Executive Committee under the Board of Governors based on the Charter of Associations. The Execution Committee is established with the approval of the Board of Governors of CVCA.
CVCA Started its Membership Renewal for 2012
CVCA started its 2012 membership renewal in December 2011. CVCA would like to take this opportunity to thank all members for their continuous supporting to CVCA.
Supported Events
· The 2nd Annual SuperReturn China 2012
Copyright © 2008-2014 China Venture Capital and Private Equity Association. All rights reserved.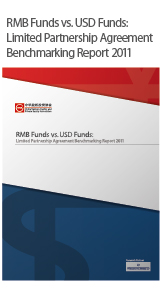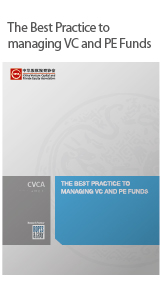 China Private Equity Matters
January Edition Now On-line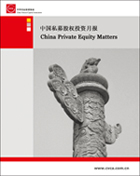 The monthly China Private Equity Matters tracks the recent news in private equity and venture capital industry in the Greater China region; as well as provides comprehensive analysis on investment trends, policy development and government moves. It is open to CVCA Members only.
Please read moreabout this month's issue.

Media Center
CVCA Weibo
CVCA Weibo