CVCA电子月刊 2012年3月


March, 2012
New Publication

CVCA Releases English Version of the Three New Publications!
CVCA officially releases the three new publications: "China VC/PE Industry Survey Report 2011", "RMB Funds vs. USD Funds: Limited Partnership Agreement Benchmarking Report 2011" and "The Best Practice to managing VC and PE Funds". Now, the English version is available.
CVCA News
Crystal Sui Joins CVCA as New President
Crystal Sui has been appointed the new president of CVCA, effective on March 12, 2012. Ms. Sui was previously responsible for investor relations in Legend Capital and public relations in Caterpillar (China) Investment Co., Ltd.
CVCA thanks Frances Huang for her contributions in her tenure. CVCA will continue to provide qualified services to our members.
Policy Update
Tianjin Releases New Regulations to Enhance Supervision on Private Equity Funds and Firms
The Tianjin Development and Reform Commission along with other four governmental agencies, have jointly released Circular No.146 as a supplementary to Administrative measures on private equity funds and private equity management firms which was stipulated in July, 2011.
Circular No.146 is the first local-level supporting and detailed regulation to implement Circular No.2864 which was regulated by the National Development and Reform Commission ("NDRC") in November, 2011. According to Circular No.146, Tianjin Municipal government will enhance its supervision on all private equity funds and firms registered in Tianjin area, especially on the private equity funds and firms who registered before September 1, 2011.
Supported Events
· AVCJ Private Equity and Venture Forum - China 2012
Copyright © 2008-2014 China Venture Capital and Private Equity Association. All rights reserved.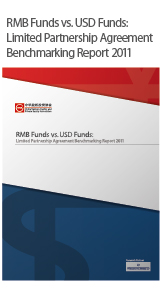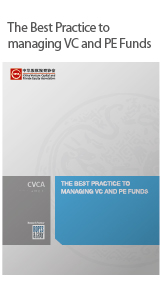 China Private Equity Matters
March Edition Now On-line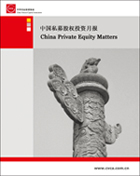 The monthly China Private Equity Matters tracks the recent news in private equity and venture capital industry in the Greater China region; as well as provides comprehensive analysis on investment trends, policy development and government moves. It is open to CVCA Members only.
Please read moreabout this month's issue.

Past Events
CVCA Annual Members Summit 2011 Review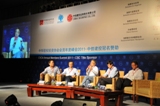 With the theme of Raising Standards and Creating Value for Greater Industry Development, the CVCA Annual Members Summit 2011 was successfully held in Sanya, Hainan Province from November 17 to19, 2011.
Media Center
CVCA Weibo