CVCA电子月刊 2012年4月


April, 2012
Upcoming Events

CVCA 10th Anniversary
5pm -8:30pm, Monday, June 18th, 2012
Ballroom, Park Hyatt Beijing, China
(By Invitation Only)
CVCA 10th Anniversary Gala Dinner has a variety of sponsorship opportunities available. Sponsoring the event gives the organizations the chance to showcase their products, information and services in both professional and social surroundings, with unprecedented access to CVCA members and more VC/PE industry elite.
For information on how to become a sponsor, contact Ning Sun at (86-10) 8518 3584-816, or by e-mail at ning@cvca.org.cn.
Event Highlights
CVCA "RMB Funds vs. USD Funds: Fundraising, Fund Formation and Fund Terms" Seminar Review
CVCA's "RMB Funds vs. USD Funds: Fundraising, Fund Formation and Fund Terms" Seminar was successfully held in Hong Kong on April 26th, 2012. The seminar attracted almost 70 professionals in the VC/PE industry.
In the seminar, speakers and panelists shared their research findings, observation and opinions on the current situation and development trend of RMB and USD fund terms and fund formation from academic and practice perspectives separately. The speakers provided and discussed the landscape of the terms & conditions of limited partnership agreement of RMB and USD funds in China market and related issues. The speakers and audience had a close interaction and the atmosphere of the scene was extraordinarily lively and animated.
CVCA speaker shared their findings of the Limited Partnership Agreement Survey in 2011, including the primary data and charts. Ms. Queenie You from CVCA showed the similarity and difference of the fund terms between RMB funds and USD funds on the basis of the survey. The unique research on this topic and plentiful data won great feedback from the participants.
New Publication

CVCA Releases English Version of the Three New Publications!
CVCA officially releases the three new publications: "China VC/PE Industry Survey Report 2011", "RMB Funds vs. USD Funds: Limited Partnership Agreement Benchmarking Report 2011" and "The Best Practice to managing VC and PE Funds". Now, the English version is available.
Supported Events
· AVCJ Private Equity and Venture Forum - China 2012
Copyright © 2008-2014 China Venture Capital and Private Equity Association. All rights reserved.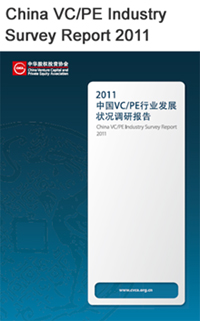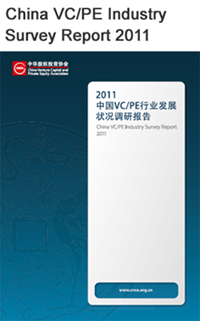 China Private Equity Matters
April Edition Now On-line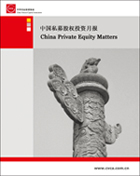 The monthly China Private Equity Matters tracks the recent news in private equity and venture capital industry in the Greater China region; as well as provides comprehensive analysis on investment trends, policy development and government moves. It is open to CVCA Members only.
Please read moreabout this month's issue.

Past Events
CVCA Annual Members Summit 2011 Review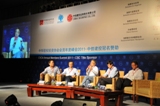 With the theme of Raising Standards and Creating Value for Greater Industry Development, the CVCA Annual Members Summit 2011 was successfully held in Sanya, Hainan Province from November 17 to19, 2011.
Media Center
CVCA Weibo