CVCA电子月刊 2012年6月


June, 2012
Feature Event
Focus Makes Time-Honored
China Venture Capital and Private Equity Association 10th
Anniversary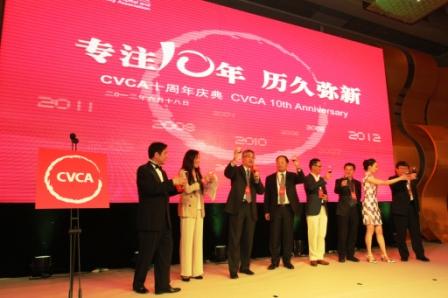 China Venture Capital and Private Equity Association (CVCA) celebrated its 10th Anniversary in Beijing on June 18, 2012 . Around 300 industry players attended the event.
Xianglong Dai, Chairman of National Council for Social Security Fund, Chuanzhi Liu, Chairman of Legend Holdings,Yichen Zhang, CEO of CITIC Capital Holdings Limited, John Zhao, Founder and CEO of Hony Capital, Hugo Shong, Founding Partner of IDG Capital Partners, Andrew Y. Yan, Managing Partner of SAIF Partners, and Shangzhi Wu, Managing Partner of CDH China Management Company Limited, along with many other PE/VC forerunners walked the golden carpet symbolizing the glory days of CVCA and China PE/VC industry.
Upcoming Events

Taking private and minority investments seminar (Hong Kong)
This seminar is designed for those who are interested or being involved in "take-private" transactions and minority investment in listed companies. We are very glad to invite partners of Weil, Gosthal & Manges, William Hay, general counsel of Baring Private Equity Asia, and Mark Schwille, Managing Director of Morgan Stanley to share their extensive experiences and insights.
Event Highlights
CVCA Tax Policy Seminar
It was reported in April 2012 that a float surplus tax will be levied on the partnership PE at the rate of 35-40%, which has attracted much attentions in VC/PE industry. The draft of tax regulatory on partnership enterprises is now under internal discussion, and has not been finalized yet. However, the tax issues on partnership enterprises are still one of the major concern for the VC/PE industry.
On June 5th, 2012, CVCA Tax Policy Seminar was successfully held in Beijing. CVCA invited Dr. Dongsheng WANG, Partner of Zhonghui Certified Tax Agents, to give a speech on the hot issues to CVCA members and the professionals in the VC/PE industry.
Feature Article
Chang Sun Interview: 10 Years of CVCA
Supported Events
· The 7th Annual SuperReturn Asia 2012, 24 - 27 September 2012
Copyright © 2008-2014 China Venture Capital and Private Equity Association. All rights reserved.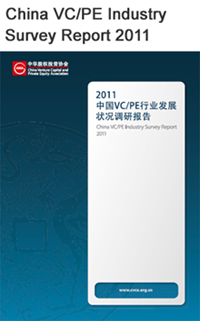 China Private Equity Matters
June Edition Now On-line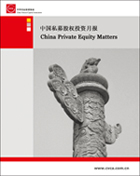 The monthly China Private Equity Matters tracks the recent news in private equity and venture capital industry in the Greater China region; as well as provides comprehensive analysis on investment trends, policy development and government moves. It is open to CVCA Members only.
Please read moreabout this month's issue.

Past Events
CVCA Study Mission to Dalian Municipal Government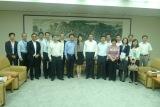 The Cross-border investment management training program was successfully held in Dalian on June 8th and 9th. CVCA organized a high level study mission during the training to meet with Dalian Municipal People's Government officials.
Media Center
CVCA Weibo