CVCA电子月刊 2013年12月


December, 2013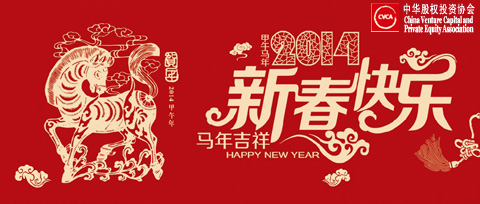 Feature Event
Buy-out Fund Development Seminar - 9 January 2014, Beijing
CVCA and AMAC conducted a seminar titled Buy-out Fund Development on January 9 in Beijing. The seminar attracted 12 CVCA member institutions including Hony Capital, CHD, Carlyle Capital, TPG, Goldstone, Primavera Capital, CMK Capital, CITIC Buy-out Funds, Sinvo Capital, OMM, Fangda and PwC.
The seminar mainly revolved around the following issues: the current main barriers of policy on buy-out fund in our country; buy-out fund effects on promoting China's economic transition and reform of state-owned enterprise when it take control to enterprises; how can buy-out fund plays a better role in promoting SMES's development and industrial restructuring. The attendees communicated their opinions and suggestions on the legal level and operation level.
Event Highlights
CVCA AGM2013 Video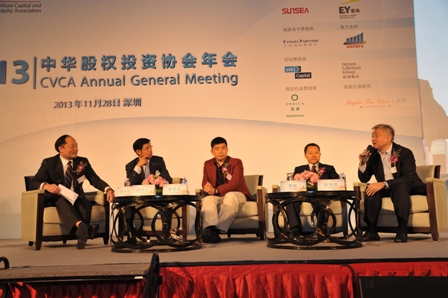 Policy Update
CVCA Alert - AMAC to launch the record filing and registration for VC/PE funds
Supported Events
· The 4th Annual SuperReturn China 2014 - 7-11 April 2014, Kerry Hotel, Beijing
Copyright © 2008-2014 China Venture Capital and Private Equity Association. All rights reserved.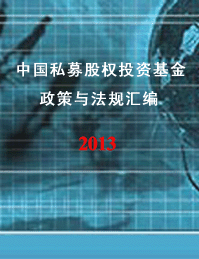 China Private Equity Matters
December Edition Now On-line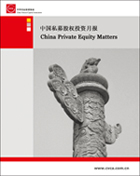 The monthly China Private Equity Matters tracks the recent news in private equity and venture capital industry in the Greater China region; as well as provides comprehensive analysis on investment trends, policy development and government moves. It is open to CVCA Members only.
Please read moreabout this month's issue.

Past Events
CVCA held AGM 2013 in Shenzhen on November 28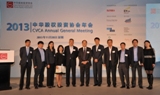 CVCA Annual General Meeting (AGM) 2013 was held in Shenzhen on November 28. Around 200 PE/VC professionals and entrepreneurs attended the event.