CVCA电子月刊 2013年10月


October, 2013
Upcoming Events

CVCA Annual General Meeting 2013 - Nov 28, Shenzhen

Date: November 28, 2013 (Thursday)
Venue: The Ritz-Carlton Shenzhen
(By Invitation Only)
CVCA Annual General Meeting 2013 (AGM) will be held on November 28 at Ritz-Carlton, Shenzhen.
The AGM is a must-attend event where you will meet, listen to and talk with CVCA governors, the top-notch PE/VC leaders active in the greater China region. It is when CVCA members gather together to share experience and exchange opinions on future trend. The by invitation-only closed-door event provides you a great opportunity for networking and relationship-building with sophisticated PE/VC professionals, economists, entrepreneurs. experts and policy makers. You can rest assure that it's worth it as long as you are there.
Join us and don't miss the chance to get you and your organization exposed at CVCA AGM 2013.
CVCA News
CVCA Governors Made the Fifth Study Tour to Ministries of China
The Board of Governors of China Venture Capital and Private Equity Association (CVCA) concluded a two-day study tour to 7 ministry-level administrations of China on November 6th 2013. It is the fifth of such hi-end visit since 2009. The annual visit has laid a good foundation for building a smooth dialogue platform between CVCA and the VC/PE policy makers, and for helping VC/PE players get heard by the right people.
Supported Events
· Shanghai International Private Equity Forum – Dec 11 2013, Shanghai
· The Economist_The Bellwether Series 2013: China – December 6, Beijing
· HKVCA Asia Private Equity Forum – 15 January 2014, HongKong
· The 4th Annual SuperReturn China 2014 - 7-11 April 2014, Beijing
· The 2nd Annual SuperInvestor Asia 2014 - 22-24 January 2014, Singapore
Copyright © 2008-2014 China Venture Capital and Private Equity Association. All rights reserved.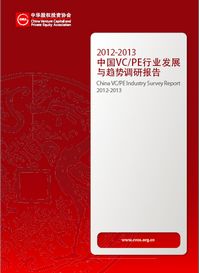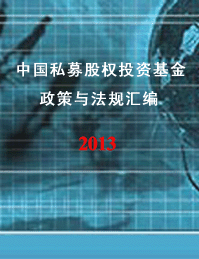 China Private Equity Matters
October Edition Now On-line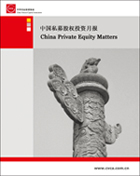 The monthly China Private Equity Matters tracks the recent news in private equity and venture capital industry in the Greater China region; as well as provides comprehensive analysis on investment trends, policy development and government moves. It is open to CVCA Members only.
Please read moreabout this month's issue.